What Is A Value Proposition & Why Do I Need One?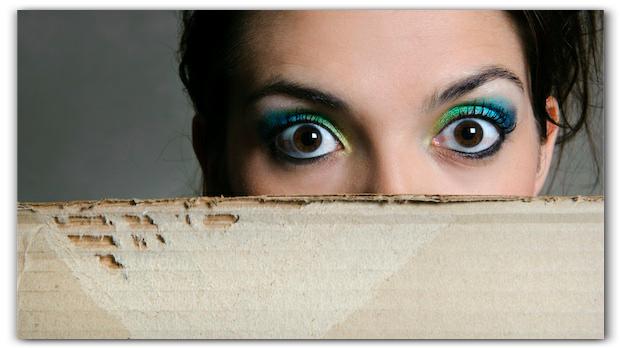 Have you found yourself being frustrated when people aren't "getting" what it is you really do? Or maybe you find it hard to articulate what it is that you do, when someone asks the classic question "what do you do?".
I have good news for you, you don't need to be frustrated anymore! One of the key aspects of your brand that you need to taking ownership over is your Value Proposition. There are a bunch of names out there for a Value Proposition, but ultimately a VP is a statement that covers:
– Who your brand offers value to.
– What the value is that you are offering.
– The uniqueness of who you are.
Now your Value Proposition, or what I like to call a Brand Position, should not be confused with your USP (Unique Selling Proposition). I believe if you nail down your Value Proposition, you will be able to come up with a killer USP. The reason why I like to call this a Brand Position is, a way for me to remember this is how I have positioned my brand. It's what I stand for, it's my stance on things, it's the value that I provide. But call it what you will, it still all comes down to the following…
Your Value Proposition Should Consist Of:
The Who – When you tackle the Who aspect of your Value Proposition, you have the opportunity to get laser focused on who your perfect client is and who he or she is not. For example, let's pretend I am a fitness trainer that offers a really cool blend of martial arts and cardio unlike anything that is currently on the market. Should I offer this training to EVERYONE or just a certain audience. Technically, I could offer it to anyone that wants to get fit, but that is too broad and because I have done my homework and know who my perfect client is, I am going to focus on senior citizens. I could even drill down deeper to male seniors and even male seniors with arthritis. See what I mean?
The Value – This is where I state the value I offer to my perfect client. Which could look something like: "offers simple exercises and non-contact techniques that will help restore balance, tone muscles, and lead to a healthier life. So easy, even if you are in a wheelchair you can do these techniques."
Now I could only say that if all of that were true. But you get the idea.
Uniqueness – this is one of my favorites, if you have ever heard me speak, you have probably heard me say, "You will never stand out being like everyone else". This is where you let your personality shine and it can shine through in many ways, which helps qualify your prospects too. With this uniqueness, I could talk about the unique combination of Filipino marital arts and cardio that has never been seen before. I could tell the story of how I came about it. Or it could be something as simple as a statement like "In these highly intense training sessions, you will leave feeling like a rockstar".. which probably wouldn't be good for my senior citizen market. 😉 So I would probably want to go with something more like "Paul believes that with this unique blend of Filipino martial arts and cardio, seniors will have new found confidence and peace that will cause them enjoy life and have more freedom."
Putting It All Together.
So if I was to make a statement with these three aspects of my pretend Value Proposition, it could look something like this:
"Paul is dedicated to helping senior citizens feel young again through a unique blend of Filipino martial arts and cardio fitness. With this simple non-contact techniques, you will gain balance, flexibility, and better overall health. In Paul's proven to workout program, you will discover that your age should not dictate how you feel. It's time to feel good again!"
Now all of that is something that we just made up with not a lot of effort, but you get the idea. In that quick statement, we covered Who our target market is, the Value and benefits our program provides and Paul's unique outlook on life. Not to mention that last part "It's time to feel good again", I would probably play around with that being my tagline for the program, because they could really resonate with my target audience.
It comes down to this, you have to get clear on your Value Proposition or your Brand Position. If you aren't clear on these aspects we just covered, you will most likely struggle with your USP and your overall brand. Take the time to really nail this down, or let me help you! 🙂
It's time to Rule Your Realm and show the marketplace just how awesome you are!