When Social Media Becomes Overwhelming
Time to call it quits! … Well, not so fast…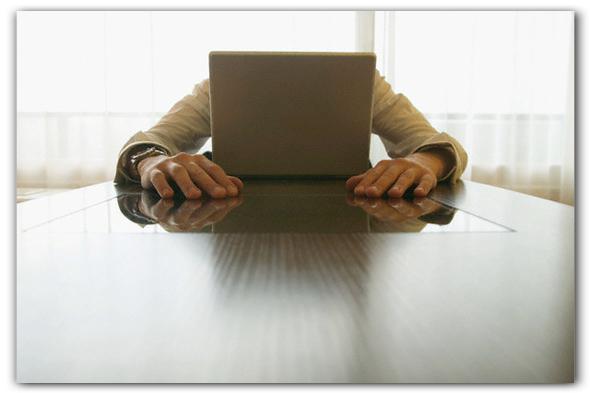 I have been seeing and hearing a lot of people talk about how they are feeling overwhelmed with social media. It has become a huge chore to keep track of 10+ profiles, respond to mentions, comments, keep their buffer account filled with content so they can stay "consistent", and so on.
If you have found yourself struggling to keep up with all this social media stuff, you are not alone. There are many that are feeling the same way. The main question I am hearing is, "What should I do, should I call it quits?". I would say "not so fast!". Let's get to the root of why you are feeling this way, because social media is too great of a tool to just call it quits.
Here are 3 main causes I am seeing as to why people are feeling overwhelmed with social media…
Problem 1. The Slave Master
There are consultants, coaches, and social media "gurus" out there that are telling people how they should "do" social media and they are wrong! They are telling them they need to be on all of these platforms, they are telling them that they need to automate their posts to make things easier on them. The real problem with this is, when it comes to having a social media strategy, it's not a one size fits all. These consultants and "gurus" should be ashamed of themselves for not even taking consideration for the individual's own business model and desired lifestyle.
Solution 1. Everyone has different goals and different business models. Depending on what that looks like for the individual, that should determine how they plan on using social media. Maybe you don't need to be on 10+ different social platforms, maybe you should pick 2 or 3 and really grow your tribe there. Maybe you don't need to be using auto scheduling tools like buffer posting other people's content that you haven't even read. I do understand the importance of being consistent and engaging on social media, but you must decide what is best for your brand. Don't allow social media to be your slave master, make social media work for you.
Problem 2. But Everyone Else Is Doing It
So because everyone else seems to be automating their online presence, does that mean you should? I have found that in pretty much every area of life the saying is relevant… "Look at what the masses are doing and do the opposite!". I have found that when you are doing what the masses are doing you blend in. Blending in is not the goal! Having a brand that stands out from the crowd is.
Solution 2. As you define your brand, your USP, your Value Proposition, and who your perfect clients are, you will find it easier to decide on your social media strategy. When you have the above defined, you will not need to use the shotgun approach, you can get laser focused on the message you express and it will be received by the right people. And yes, you will need to decide how active you will be and if you will use automation or not. Personally, I'm not a fan, but that is another blog post! 🙂
Problem 3. I'll follow you if you follow me.
The "follow me back" game has been played since Twitter first came out. This is a struggle for some though because it is a strategy to get more followers. I have heard from many that they struggle with following some people back because they feel like it is the polite thing to do, yet they don't really want to connect with that person. Which continues to feed into that overwhelming feeling.
Solution 3. It really comes down to taking ownership of your brand and your social media efforts. Although quantity can help, I personally believe that quality is better than quantity. What good is it to you to have 20,000 followers on Twitter and only a couple actually care about who you are? Wouldn't it be better to have 500 people that really want to hear from you and will take action when you post something rather than the 20,000? We must weigh our ego with our income. If having thousands of followers boosts our ego, yet does nothing for our income, it's time to rethink our social media efforts. And if it helps to know, you don't have to follow everyone that follows you! 😉
Rule Your Social Realm!
We must always remember that social media is about relationships. Just like in offline relationships, it can take time. So keep the social in social media and start building relationships. Don't wait for someone to retweet you, go and engage them! Don't wait for someone to leave a comment on your blog post, leave a comment on their blog post… You will be noticed.
It is also more than just engaging, but while engaging you are offering value. When people think of you do they think about how awesome the experience is because you give so much awesomeness? Or do they dread having a conversation with you because they feel like all you do is take? These are things you must be aware of when it comes to your personal brand.
So get out there and Rule your social realm! Don't let it overwhelm you, set your boundaries and make social media work for you. Social Media is too powerful just to pass by.
In The Comments…
Do you ever feel overwhelmed when it comes to social media? What do you do to get over that feeling? Or maybe you disagree with me, let me know in the comments below! 🙂