Get Off My List! – Why Unsubscribers Can Be A Good Thing.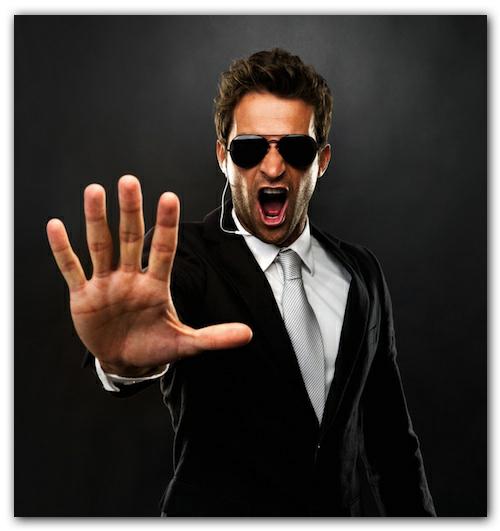 I know you have been working hard on building your email list, so why on earth would I say having people unsubscribe can be a good thing?! First off, let me say, it's going to happen. Everyone gets people that unsubscribe from their email list, so you need to make sure you are not taking it personally. In fact, chances are it's a really good thing they're gone!
As we have been talking about defining your brand as you define your perfect clients, by doing so you are eliminating other people that don't qualify as your perfect client. This is when you might start seeing more people unsubscribe from your email list, because your message is not meant for them. This is why getting unsubscribers can be a great thing, it's getting rid of people who either aren't going to open your email or they will be griping about your emails and hitting the spam button. Who wants that?
Fans Vs. Perfect Clients.
I think for the most part, everyone likes having fans. For many it seems to be an ego boost to have a larger number of fans, followers, subscribers and so on. But, that doesn't mean it's doing anything for your bank account.
I would rather have 100 loyal subscribers than a 1,000 or even 10,000 people that could care less about what I have to say. There was a story I was told about a marketer named Justin Brooke who rocks when it comes to getting traffic. Back when I was told this story, he had a much smaller email list compared to many of the other well known internet marketers. Justin was a part of an affiliate contest in which the affiliates where promoting someone's digital product and the affiliates that sold the most won prizes. The crazy part was, Justin with a much smaller list beat out the majority of other marketers with much larger email lists. Why? Because Justin had taken the time to build trust with his list and they were now loyal to him and listened to what he had to say. The point is, quality beats quantity.
Your Goal.
Your primary goal should be to express the right message to your perfect client. This means when you write a blog post, an email, Tweet and any other form of communication, you should be laser focused on them and not the masses.
If you are offering a newsletter or something to get people to optin to your list straight from your blog, everything on your blog should be focused on what is going to resonate with your perfect client. And yes, there will be plenty of testing for you to do.
Action Steps.
1. Take a moment to make sure you are delivering the right message to your perfect client.
2. Take advantage of a good email marketing system. I personally use GetResponse. (Affiliate link)
3. Help your not so perfect clients and even haters that are on your list hit the road. Meaning, in your emails you should always have a visible unsubscribe link in all of your emails you send out to your list. This is not just to abide by emails laws, but this will give your not so perfect clients an easy exit.
In The Comments.
I would love to hear what you think about what we have just covered? Are you for it or do you have a different way of looking at unsubscribers?