How To Take Your About Page From Zero To Hero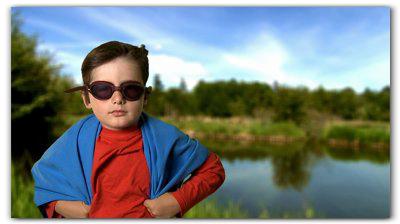 If you are anything like me, when you find yourself on someone's site for the first time, one of the first places you go is their about page. I know I'm not the only one that does this, because looking at my client's and my own analytics, the about page is usually always in the top 3 or 4 most looked at pages.
Because so much traffic is going to our about pages, we need to make sure our about page is working for us and not against us. It is always super disappointing when I go to someone's about page and there is only a sentence or two. Or just something really boring!
I am going to your about page to find out more about you! I want to know what you stand for, what you offer, what value I am going to get by sticking around on your site. And because many of us are visual, it helps to know what you look like!
So let's dig into how to take your about page from zero to hero….
1. Let Your Visitors Know What To Expect From Your Site.
This is an amazing opportunity to really capture your visitors attention and give them a reason to stick around.
2. Tell'em About You!
After all, you are your brand. So don't be shy! Tell them what it is that you do and why you do it. What you stand for and what you don't like about your industry. This is where you can really stand out and show them that you are unique.
3. Show'em Your Pretty Face.
I know, you might by shy. But, you can't let that stop you from being you. There is something about the human face that will catch our attention. It allows us to connect. So have a professionally done pic of you on your about page. Notice I said professionally done? I don't necessarily mean a head-shot of you in a suit. Get creative, have fun, show them your personality. But just make sure the quality of the photograph is there. It is totally worth hiring a professional photographer for this.
4. Optimize The Page.
Because we know people are going to your about page, you want to give them a clear and direct opportunity to take the next step with you. Like, sign up for your newsletter, Like you on Facebook, or whatever your main goal is. So have a clear call to action on your about page. There are some that have the same call to action in multiple places on the about page. It's up to you.
5. Other People's Words.
This is also a great opportunity to sprinkle some testimonials about you on your about page. You're not trying to turn your about page into a testimonial page, but it doesn't hurt to add some proof that you are the real deal.
5. Get Creative.
This goes along with number #2. Let's face it, sometimes when we write a little bio about ourselves, it's boring! You need to spice it up a bit! You can do this a couple ways…
– Use Your Personal Brand Intro or Value Proposition.
– Give them some fun and random facts you know your perfect client will enjoy. It could be a list like: You nicknames, interests, hobbies, favorite animal, previous jobs or business ventures, upcoming projects or events.
– A quick rundown of your experience. Show them some proof that you have the experience and skills to provide them with awesome value.
– Make it clear what you can do for them. This could be a short list of value you provide them as a _________.
6. Featured Content. Lastly, if you don't have something like a "New Here?" page for people who are brand new to your site. You might also consider having a list of your post popular blog posts that they can check out. We will talk more about a "New Here?" page in a future post.
This should give you some cool ideas that can help give your about page a facelift and make it start really working for you. So take some time to implement!
Remember, you are not a Zero, so why should your about page be one?