Rule Your Day With Time Management Strategies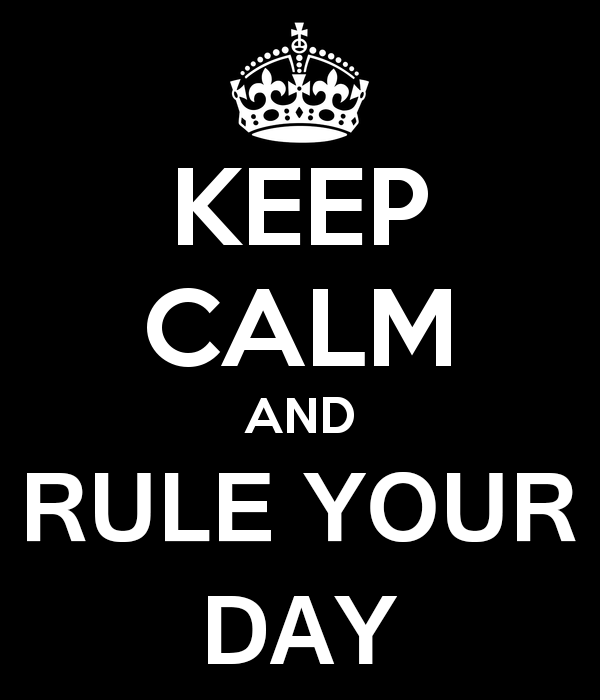 Chances are how you live today will be how you live tomorrow, and the next day and the next… Chances are, how you live today is how you have been living the past year. The problem is, if you are not happy with how the past year has gone, we have a problem! If your life is not producing the fruit you are wanting, or your business is not producing the results you desire, it could come down to how you are managing your time.
The majority don't put much thought into how they spend their time during the day, they just take it as it comes. They get distracted with profitless tasks and mindless time wasting TV shows. The problem with this is, you can't live with purpose if you are not Ruling Your Day.
"You Are Either Ruling Your Day, or Your Day Is Ruling You!"
There are very few that Rule their day and those are the ones that accomplish more in one day than most do in a week, maybe even a month! If you are tired of not seeing the results in your life and want to Rule Your Day, then you need to first ReClaim your day! You ReClaim your day by having the right mindset, skills, & strategies. This is exactly what I am going to be covering in an upcoming #TeamReClaim training call. You will get the mindset, the tools, skills, & strategies to take control of how you manage your time and start to Rule Your Day and explode your productivity!
You can listen to the replay below!
It's time to ReClaim your life and it starts right here!