My Bad Habit That Cost Me Thousands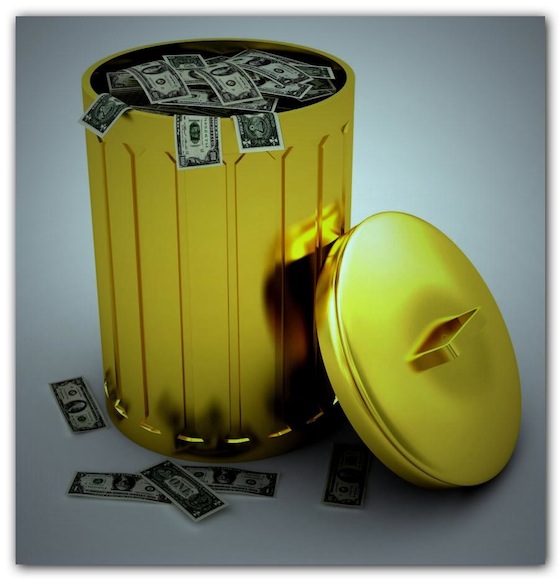 It amazes me how many different ways you can lose money in business. When you are trying to Rule Your Realm, losing money is not a very good way to do it! As an entrepreneur, it's important to know what your strengths and weakness are. This way you can either work on those weaknesses or hire someone else to do those things. Believe me, I know!…
There was a bad habit that I had to fight for years that literally has cost me thousands upon thousands of dollars. What was that habit? It was doing things for free and not liking to charging my customers and clients. Although, I did like getting paid, I didn't like quoting prices or asking for money. That may sound weird to some of you, but there you have it, that was my struggle! I'm not a greedy person and I enjoy helping people, which are great qualities to have as an entrepreneur, but when it's all said and done, you have to get paid! You have bills to pay just like everyone else!
It wasn't until I came to the realization that every time I did something for free, or I did a free coaching session, or quoted a very low price on a job, I was really robbing my family!! I was making it harder on my myself and my family, all because I didn't like charging people! I realized not only am I making it harder on my family, but I am not Ruling My Realm in my business or finances..
So here is what I did…
First, I decided I was going to charge people what I am worth. I think it's very important to know how much your time is worth. Because most of us start out by having jobs, we can get used to others dictating how much we are worth. But, not anymore! We get to choose now! I do recommend doing some research first and finding out what the standard rate is for someone in your Industry, that way you have an idea of what people are used to paying for your products or services. You have to value what you offer, because if you don't… No one else will either!
Next, I put an end to allowing people to "Pick My Brain" for free. It absolutely amazes me the mindset of the masses. Now this is not a put down, but it is true and you need to be aware of what you are up against. I am always amazed by the amount of people that want to pick my brain about this Social Media strategy or that Facebook ad tactic, plus the ones that want me to do a whole job for them for free! I don't know about you, but I don't think I could get away with that if I walked up to a doctor, a surgeon or even a mechanic and expected them to give me free advice or a free service! I guess it could be worth a shot, but it normally just doesn't work that way. But, because we are dealing with more intellectual property and online stuff, people's mentality seem to skip over the fact that this is how we make our living! Don't you think your expertise you have worked so hard for is worth more than a cup of coffee!?
I am all about offering value for free, but whatever that value is that you are giving away for free needs to be done strategically. That way you can still give out good stuff and pay your bills!
The third thing I did which really helped was, I setup a proposal and billing system that forced people to see how much I charge and when their payment was due. There are a lot of cool billing systems out there, you can check out Freshbooks and Ballpark just to name a couple.
Implementing just those three things really helped me get over my discomfort of quoting and billing people. If we are going to Rule Our Realm and make a difference on this planet, we need money to do it!… Otherwise, it's just a hobby.
Keep on Ruling!