Ready To Make A Difference In The Things You Do In Your Business & Life?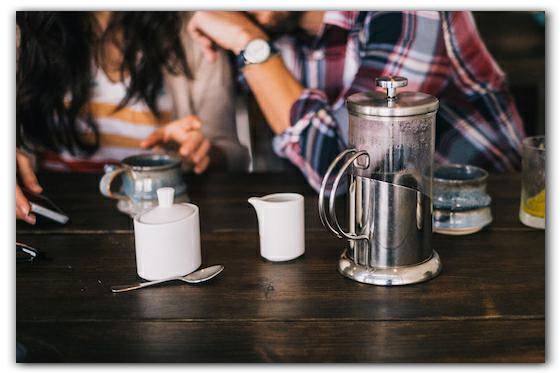 So I am sitting here at a local coffee shop enjoying my Mocha and writing an email series for a client. (Something I recently found that I love doing)
As I looked up to give my eyes a break I looked out the window and saw a young couple holding hands and laughing as they went on their way, then I saw an old couple using all their might to sit in a booth without losing their balance. Then I saw a homeless guy standing on the corner which makes me think of Bill, a homeless guy I know that I always make an effort to go see him when I am in the area.
I bring this up because a flood of thoughts hit me that I believe is VERY relevant for us entrepreneurs. It is so very easy to get wrapped up in our own little world that we forget about the others in it. Let's face it, our goals might be pure in motive, but it's easy to neglect loved ones. We say things like, "I am working so hard to provide and build a financial further for my family", or maybe "I will help people when my business is making more money." All can be very true, BUT…
I have come to realize that this is not the best approach to business or life. We might think we are putting life on hold until we get things to a better place, but in all reality, life keeps going… with or without you. There is always going to be something to stress about, something that needs to get done, someone to please… And there are always going to be relationships to nurture, life to live and there are people in worst situations than you.
Are we really Ruling our realms when we spend all of our time consumed with the stress of a deadline or that next project that needs to get started?
So I encourage you to look at things a little differently. Make time for your loved ones before it's too late, no matter how much or little you have, you can still give and help someone. Time is a precious thing that we never get back, so make it count!
What can you do today, right now to make a difference?
You just might be surprised what happens when you strive to make this world a better place with what you do, what you say, how you run your business and your life. That's when you are doing the ruling instead of being ruled.
It's food for thought… Let's break the mold and make a difference!
Keep on ruling!