Oh Snap! Here Is The Real Reason Why No One Is Buying From You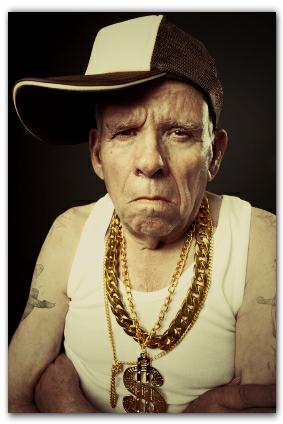 Oh snap! What if it was true… People aren't buying from you or hiring you because you are just like them?! Wouldn't that be a bummer! It's important to remember that no matter what business you are in, you have to make people your business… Because you do business with people! Which means, if someone doesn't like you or the image that you are expressing, they most likely will not do business with you. But it might not be your fault!…
It's not like you are a jerk (at least I hope not!)… And you are probably a really nice person. So what is the issue? It comes down to a Branding issue… And a marketing issue too. Let me explain…
Your Brand is the image and message you are expressing to everyone around you, not just your target market. At all times you are expressing something, which is a real wake up call if you are doing stupid things! People are always watching you and they are creating a profile about you in their brains by what you look like, how you talk, what you say, what you do, how you walk, sit, what you wear and so on. Wow! A lot to consider. If you are expressing a message in how you live compared to what you are saying to your prospects, there is a huge inconsistency in your Brand messaging. Remember, more often than not, actions speak louder than words.
Because people do business with people and people are loyal to people, the image and message you express is a really BIG deal! This also includes the Tweets you post, the emails you send out and the sales letters you promote with. ALL of it must have a very consistent Brand message that your target audience can relate with and take action with.
If you are surprised by the amount of deals you are not able to close, it could very well be the image you are expressing is not what the prospect is looking for.
There are two main causes to the terrible issue…
1. The Ignorance Factor. Don't worry, I'm not calling anyone stupid. I was there too. It just means you have never thought about it this way before, which is okay. You are starting to now! 🙂
2. The "Me Too" Syndrome. This is the worst! This means you have been a captive to the "Me Too" mold. This is where when you see a brand you like, you try to be like them. When you see a sales page you like, you make one exactly the same. Or when a competitor offers a service, you say "me too! we offer that  same service too".
I am going to focus on #2, because if #1 applies to you, just stick around and you will be good! 🙂 But in all seriousness, #2 is a dangerous mold to get stuck in. Here is why…
First, it's not a wise thing to copycat. An example could be a company's sales page, copying that when you don't know if it is even working for the company. Who knows, they might just be testing it out themselves! Second, when you take on the "Me Too" mindset, you are not adding any uniqueness to your brand. Remember:
"You Will Never Stand Out Being Like Everyone Else"
So when you copy another brand, you are saying your brand doesn't have it's own personality, so you need to "barrow" from another brand. A big part of it is, you need to be YOU and allow your personality to shine through your brand. This is why it's important to "Humanize" your brand with you, because you are human! People want to be loyal to a hero, they want to buy something that is going to make them feel good, safe & successful. But if you are doing the "Me Too" deal, you are showing your target audience you are no different than they are. Why would they buy from you if you have the same issues as them!? How would you feel if you hired a business consultant to grow your business and after the first consultation they said, "ya know, I have that same problem too and I just can't figure out why!"… Major fail!
You Can't Ignore This!
There is a shift happening in the marketing world. There is so much noise that a Brand has to get through to be seen and heard and only the Brands that really know the secret to making that happen will rise to the top. When a company takes on the "Me Too" strategy, all that happens is that brand falls victim to all the noise around it and consumers will walk right on by to the brands that are Ruling Their Realm in the market place. I plan on talking more about this in future blog posts, but for now…
The main point I want you to take with you is, you need to be unique in such a way, you will grab people's attention and they will think "Yes! This is the kind of person/brand/product I have been looking for!" And when I say unique, I'm not talking about doing something over the top that it will ruin your brand. I'm talking about allowing your brand to have a persona that your target audience will not only relate with, but will want to buy from and continue buying.
So how are you standing out in the market place? I would love to hear your thoughts! Leave me a comment below and tell me about it. 🙂
It's time to Rule Your Realm!